In Twitter's history books, the year 2022 will be infamous. What made this year notable, was that this is the year that the platform piqued the interest of the notorious South African born business magnate and innovator, Elon Musk.
In April 2022, he was invited to join the board of directors.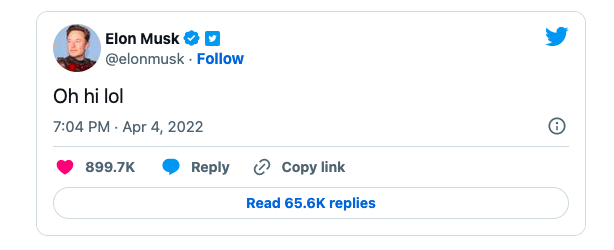 He proceeded to publicly decline. And in a nail-biter of events that followed, he embarked on one heck of a journey that soon landed him in the CEO seat, on October 27th, 2022.
The era of Elon has brought changes to an app that has maintained more or less the same authentic user experience, since its inception in 2006. What the following months had to offer, challenged the status quo. From the newbies to the seasoned 'tweeps,' there were a few changes to get acquainted with and explore.
Verification badges lost, in the launch of  Elon Musk's Twitter Blue
The launch of Twitter Blue stripped not just celebrities of their blue check marks, but non profits, public service announcement accounts, and more. Twitter's subscription service which is set at $8, promises subscribers bonus features such as boosted visibility, fewer ads, and an edit button. However, who's to say you can't have an effective strategy without it?
However, Musk and his team seem to be working out what the rules are for who gets verified, despite the Twitter Blue subscription fee.

Elon Musk welcomes Crypto onto the Platform
Musk has been an avid and vocal supporter of cryptocurrency and its advancement. Many wondered how or if he would join his interests. Speculation flew when he posted a picture of the Dogecoin mascot in a t-shirt with the twitter logo, and he hinted toward a possibility of subscribers being able to pay in Dogecoin. The platform currently allows 'tips' in bitcoin, and with mention of wanting looser content-moderation to boost crypto voices, we are along for the ride to see how far crypto integrates into twitter. 
The traditional use of Hashtags on Twitter, is changing
While clickable hashtags are still important to how a user navigates the platform, Twitter is exploring reducing the functionality of this feature.  Though this change is in its experimental phase, it appears that brands will pay for the hashtag to be clickable.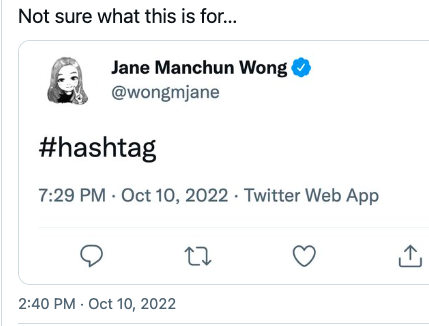 Your traditional Twitter Timeline is split into two parts
Through addition of a new tab, twitter users can now choose between looking through content by those they follow, or Tweets recommended by the app. Page curation does make the stakes higher for promotional content. Armed with a strong content plan however, your brand lives to fight on.

Navigating your brand's presence on social media is unique to each platform. Yes, these new changes may be daunting, but our experts at the Digital Beehive are seasoned not only  in taking on the challenge, but pivoting and playing up your brand's strengths to engage the right audience with the right content and keeping up with the new wave of change.
             Tips and Tricks to Step Up Your Twitter Game!
Keep Tweets short and concise
Yet another interesting change on the app, is the word count increment of 140 characters to 240. However, true twitter culture has always been short and sweet. Twitter is the go-to platform for wide ranging 'takes,' and so the challenge is to be captivating, but short winded.
Be consistent with your Tweets
Once you start, keep the tweets coming. A content plan is always a good idea, and you can schedule posts. Whatever helps you keep at it.
Have some fun with your Tweets
"KOT" or Kenyans on Twitter, is a bustling place to be! don't be afraid to have some fun with it. You could be one iconic tweet away from going viral!
Monitor your Twitter analytics
Keep track of what works best in getting people to engage with your tweets, and lean into that. Try out different things, so you can take advantage of the power of analytics. Analysing and evaluating your analytics is one of the many areas our social media digital bees can take on, and fire up your social media strategy.
The line between fun personable tweets, and professional content to promote your brand can seem like a tricky task, but our experienced bees are here to help. Contact us, and let's take your twitter engagement further!