If there's one golden rule we understand, it is that first impressions are important. People visit your website page and build their idea of your business from what they see and experience when navigating it.
When coming up with a strong strategy for your website, you are sure to invest time and money brainstorming innovative and creative ways to boost your brand. Our digital bees are experts in game-changing strategy, and so we advocate for this level of dedication to your brand's growth.
However these efforts to drive a strong stream of traffic to your website can only resonate with your visitors and translate into customers if your website design is strong.
The e-Commerce market in Kenya is set to grow by 6.71% in 2023. It is highly competitive out there, so whether you are looking for some capable hands to brush up your website or to simply skim through a light checklist for your page, here are a few green flags that you are on the right track.
A compelling call to action
The purpose of 'calls to actions' on your website, is that they act as guiding lights for your visitors. They direct their curiosity into how they can further their engagement with your brand. Whether it is direction to a catalogue, your social media pages, leaving commentary, this part is up to you. Make these calls to action distinguishable, prominent and clear.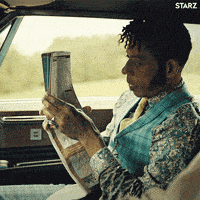 Your website designs are responsive
What is important is to make sure your designs and web page tools are fully responsive. You wouldn't want all the welcome traffic to miss out on experiencing your inspired features. Your overall goal however, is a positive user experience. This defines your customer's journey with your brand. This is what brings your web page visitors back, encourages refferals, and promotes brand loyalty. 
Add your social media links to your website
Your social media channels need visible links on your page. Not only does this tool point customers toward your  inspired content, but the links to your social media profiles also improves the website's standing in terms of search relevance on search engines. Displaying more prominently in search results will do wonders toward the traffic driven to your website, therefore ensure that the links are functional.
A Search Engine Optimised website
With effective key-worded content and strategy, our SEO experts have optimised websites to achieve high first page rankings on search engines in order to direct a high volume of traffic to a ready and waiting well curated website. Utilising Search Engine Optimisation will be the push to get your brand out there.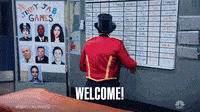 Up to date contact information 
When you are diving into strategising the 'big things,' don't forget to keep a keen eye out for the simple but important details. Remember to update your phone numbers, company email address, and any other contact details. What a disaster it would be to change locations, and forget to update that!
User friendly navigation tools on your website
When your tools of choice (such as the search bar, tabs, menu) are displayed prominently, your website is simple to understand. User friendly navigation and easily accessible information, make for a positive user experience. Your website can be as sophisticated as you like, while maintaining that ease of use that will allow any one who visits to browse in comfort.
A few simple key components to look through that make all the difference. Although these all but scratch the surface, our experts are at your disposal to dive into the more sophisticated key ingredients that make up a powerful website.
Collaborating with the right experts to evaluate your needs as well as the needs of your customers so that you may take your place as a pacesetter among the competition in your industry, is a weight that our digital bees are here to take on with you and produce results. Contact us today, let's get started!