You're probably familiar with the expression, 'Content is King.' It was coined by Bill Gates back in 1996. The thing is, even 26 years later, the statement is still an undeniable truth.
When it comes to B2B content marketing strategies, more than 75% marketers undertake a content marketing strategy to generate quality leads and increase traffic to their social media pages and/or website(s). (HubSpot)
This means that you can't go wrong with content marketing for any business.
As much as B2B content marketing strategies seek to tackle a business problem, and B2B strategies focus on individual consumer problems, it is important to note that there is a thin line between B2B and B2C content marketing.
The world is ever-changing, especially with the exponential growth of the technology we use today.
Now more than ever, we're witnessing a profound change in the world of e-commerce. Digital marketing evolves every day, and this puts the overall marketing and advertising ecosystem in a constant state of flux.
B2B marketing is traditionally known to be formal – delivering, no-nonsense, mostly flat data and information. Today, marketers are building more emotional and memorable connections between the brand and the client.
B2C marketers, on the other hand, are creating more edutaining and value-driven content (infotainment) to meet the needs of today's consumer – who are smarter, savvier and know exactly what they need, plus, when they need it. This is largely thanks to social media, online communities, immediate communications, and working with a reputable digital marketing agency in Kenya.
Remember that thin, blurry line between B2B and B2C content marketing?
Let's clear the air. After all, we are digital marketing experts. 
In this article, we'll dive into 10 of Digital Beehive's top strategies that every marketer can apply to achieve their B2B content marketing goals.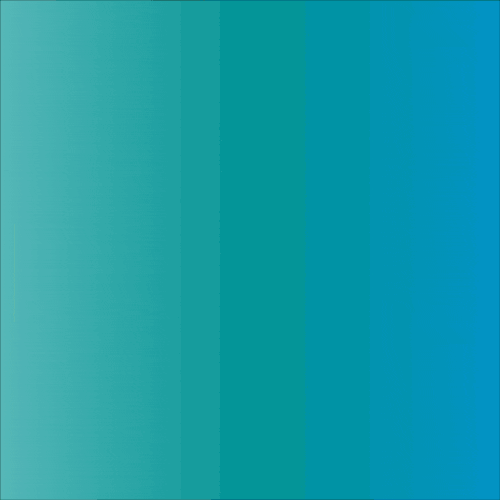 1. Research is everything
Yes, it's obvious.
Or is it?
Anyone can do research. However, what we're referring to is strategy research. As a marketer, you need to establish who your audience is and perform a SWOT analysis for the business, to determine the core business problem that your content will help solve.
This will not only help you find your niche, which is the best path to follow, but it will also guide you to provide the one thing content marketing is all about: value.
2. Determine content formats
Master your chosen content form by knowing how your audience consumes content. Do this by performing audits of the overall landscape and of your competition to identify mediums that tell your brand story best.
From video, podcasts and written blogs to GIFS and images – these play a huge role in catapulting both your content marketing's success and your business growth.
3. #Goals
What's your end goal? Lead generation? Brand awareness? Which part of the funnel are you aiming for?
You don't have to start from the bottom to get to the top.
Consider starting with the end goal first, then work your way back to your B2B content marketing goals to find the best route to get the desired results. To start, streamline the channels and content focus. A sure recipe for future growth is to get in touch with our social media marketers for guidance.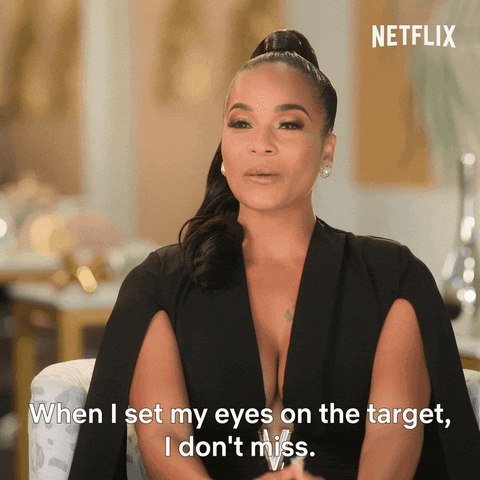 After all, there are many ways to kill a rat.
4. Get in the know with SEO
Content Marketing and SEO = Same WhatsApp Group.
93% of online experiences begin with a search engine, achieved through SEO (search engine optimisation).
You want your brand to be the answer to relevant consumer searches online. So, create content that is rich in SEO, is top-notch quality, and is relevant to your consumer. Once you partner with the SEO experts in Kenya, you'll start seeing an increase in your traffic, engagement and revenue in no time.
It's not just keywords either. SEO content extends to voice, videos and image searches on Google, YouTube et al. What you have to say is just as important as SEO. Marketers notice this when they work for an enterprise. It's 'go big or go home'.
5. Make an editorial calendar
If you want to maximise efficiency and visibility, then make an editorial calendar. Always have a plan in place for any content marketing strategy, otherwise you're just 'spraying and praying'. A plan yields better results and benefits, including:
· Transparency among all internal stakeholders
· Identification of gaps in content formats/pillars
· Scheduling content around holidays and events on the calendar
· Consistent posting to keep audiences engaged
For example, Digital Beehive's editorial calendar features: the content piece, themes, colour schemes, platform/channel of use, content format, media choice (image or video), and so much more.
We have a strategy consultant in Kenya ready when you are to assist you in creating an editorial calendar tailored for your business.
An open channel of communication such as Google Docs, Telegram, WhatsApp or Windows Teams keeps all stakeholders in the loop, generating a unified, holistic approach to your B2B marketing strategies.
6. Nurture your leads
Don't just collect valuable contact information from a lead. Make it worth their while.
Start an email marketing campaign to offer exclusive access to a sale, a podcast with tips on how to get richer, or video content set to release later.
We'll say it louder for the people at the back: providing value should be the most important aspect of your B2B content marketing goals.
7. Diversify and amplify
Being a Digital Marketing Agency for African brands isn't easy. As a Marketing Consultant in Kenya, we compete with pop-culture trends from western countries. However, we fly the extra mile to give African brands a place under the spotlight.
We're feeling a little generous, so here's a 2-for-1 tip: diversify your channels. Some brands grow their B2B marketing strategies with just 1 or 2 platforms.
At Digital Beehive, we buzz a little harder to create an omnichannel approach to content marketing for your business to scale and grow. Social media, emails and podcasts all used to share different brand objectives, while still retaining the brand's voice.
Discover what a strategy consultant in Kenya can do for your business here.
We also strongly recommend that you amplify your content; shout it from the online rooftops with hashtags and emails. Invest in social media ads to get more reach of your target consumers.
8. Repurpose with a purpose
Not 👏 all 👏 content 👏 has 👏 to 👏be 👏 new 👏.
If you have a one-minute video, cut it down to a GIF, or to bite-size snippets. Convert the audio to a podcast or pull quotes for social media. The limits are endless.
It's a perfectly viable strategy that we categorise as a B2B content marketing best practice.
Put your existing assets to work and make them work harder for you.
9. Data is your friend
What better way to make informed decisions than by using data already at hand? With insights from Google and Google Trends, as well as your personal content data from research, you can help your brand narrow down what B2B marketing strategies to explore in the future.
10. It's best to test
Many brands are sceptical about opening a TikTok account.
What's the worst that could happen? No followers?
Dive right into the deep end and experiment with new content formats or rising social media platforms.
As the old saying goes, "Better to try and fail, than to not have tried at all."
Besides, you might just reach a wider audience that will be thrilled to hear from you by doing content marketing on TikTok.
Still think you need a helping hand in planning and executing a B2B content marketing strategy?
Get in touch with a leading Advertising Agency in Kenya today, and let's help you ignite your brand's potential.