In the world of digital marketing, you might have heard of Social Media Optimization (SMO) and Search Engine Optimization (SEO) – two buzzwords that are often used interchangeably.
If you haven't come across SEO or SMO, they may come off as scary acronyms; a little complex to grasp. However, they are worth the time and effort to learn and master.
Although SEO and SMO share some similarities, it's important to understand their differences in order to use them effectively and boost your online visibility.
Summary
SEO is the process of optimizing websites to make them more discoverable to users who are searching for specific keywords and phrases on search engines like Google, Yahoo!, and Bing.  It aims to improve visibility on these platforms.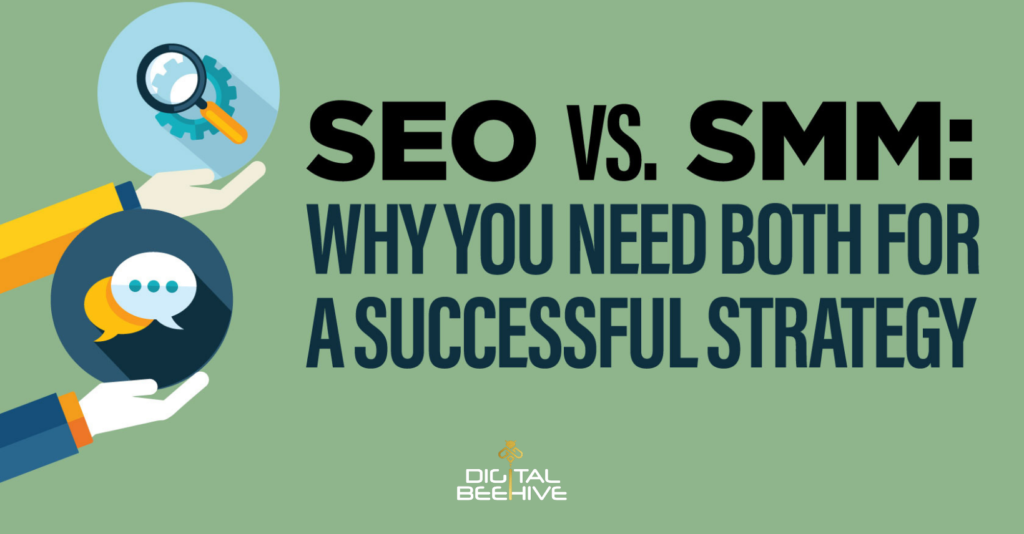 In contrast, SMO is all about building brand awareness for a website through social media channels such as Facebook and Twitter.
What is SEO / Search Engine Optimization
SEO stands for Search Engine Optimization and is the process of optimizing a website to increase its visibility in search engines. Through SEO, businesses can make sure their content appears at the top of Google's results page when users type keywords related to their product or service. By improving your website's ranking in search engines, you can attract more organic (non-paid) traffic and customers to your site – no ads necessary!
SEO achieves this by incorporating keywords which searchers typically use in order for specific items they are looking for.
For example, while searching for a company that can do SEO for you, you could type 'SEO company in Nairobi Kenya.' This phrase features keywords that are specific to the service, and the location.

If a business like ours, Digital Beehive Africa, has used the phrase 'SEO company in Kenya' or 'SEO company in Nairobi' or as written above, this gives us an added advantage to appear at the top of the first page on Google search.

Example of how SEO can be used.
Importance of SEO
Search Engine Optimization (SEO) is an essential element of creating a successful online presence. With the increasing amount of website traffic and competition occuring online, it's vital to optimize your content in order to be seen by as many people as possible.
Increased online visibility: With the increasing number of websites and online content, it is essential to optimize your website for search engines to stand out. SEO can help your business and brand rank higher on search engine results pages (SERPs) and increase online visibility.
Improved user experience: SEO involves optimizing website design, structure, and content to enhance the user experience. A good user experience translates to longer visit durations and lower bounce rates, leading to increased conversions and sales.
Increased website traffic: SEO drives organic traffic to a website, which is a crucial source of traffic.
Higher credibility and authority: A high ranking on SERPs gives your business and brand credibility and authority in their industry. Customers are more likely to trust and do business with a company that appears on the first page of search results.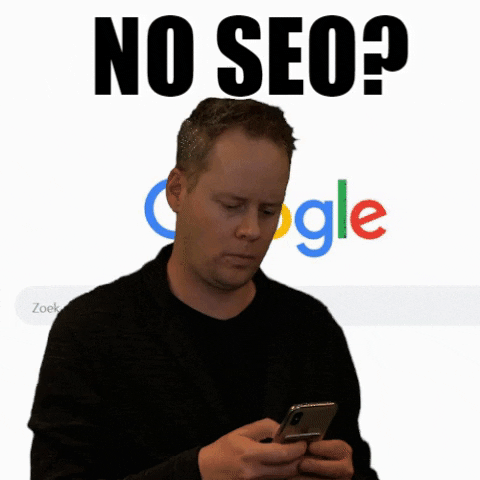 Cost-effective marketing: SEO is a cost-effective marketing strategy as it targets users who are actively searching for products and services online. This increases the likelihood of converting these users into paying customers.
Competitive advantage: By investing in SEO, you can gain a competitive advantage over your competitors. A high ranking on search engines can help your business attract more customers and generate more revenue.
What is SMO / Social Media Optimization:
SMO is a technique that is used for promoting your business using social networking sites like Facebook, WhatsApp, Instagram, Twitter, Linkedin etc., to increase brand awareness organically.
It is mostly used for local businesses to promote and provide maximum reach to your user through optimizing a website and its contents. This is done by encouraging more users to use and share a link to the website, social media, and networking sites.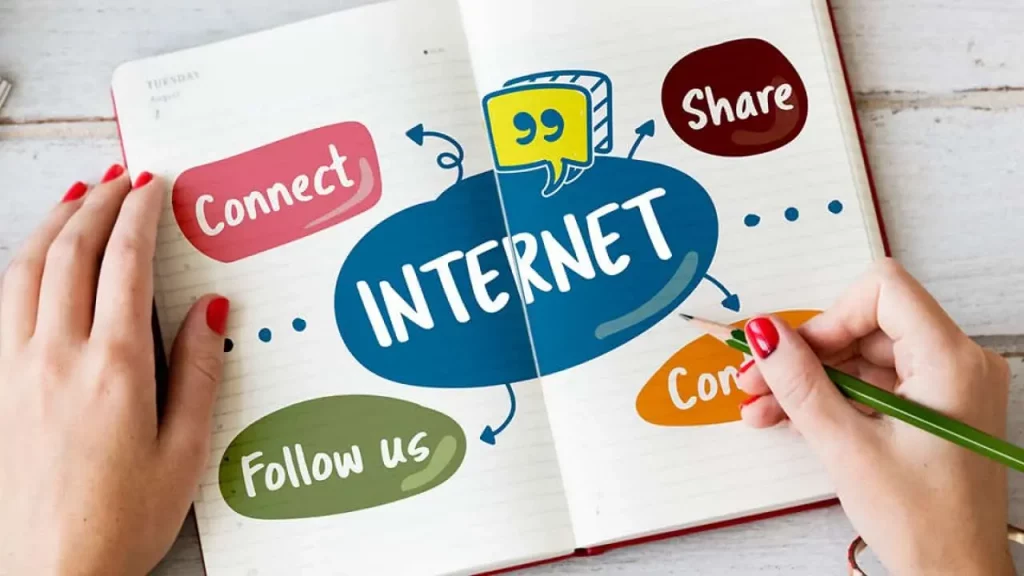 Importance of Social Media Optimization
It allows you to use social media posts to drive targeted traffic.
It allows you to build a social network, interact with people and your customers. In addition, you can also read others' tweets and status updates to get ideas about their interests, preferences and expectations.
Social media ads allow you to target and retarget as you can customize the social media ads. For example, you can target users of a particular location, education level and even on the basis of purchase history and pages they have liked.
It allows you to respond immediately to queries and problems of your customers related to your product or service. You can provide relevant information and resolve problems right away to satisfy your customers.
It increases your brand loyalty, that is brands that are active on social media have more loyal customers.
It provides you with a competitive edge. You can approach your potential customers first than your competitors. Today, more than 90% of brands use more than one social media platform.
It helps you boost your sales through social media marketing. It is believed that around 70% business-to-consumer marketers have acquired customers through Facebook.
It increases your customer base, that is customers you didn't know who existed can easily find you.
Here's a breakdown of the disparities between these two behemoths. Reach out to the SEO and SMO experts here for a personalised and winning SEO and SMO strategy for your business.
| | | |
| --- | --- | --- |
| | Social Media Optimization (SMO) | Search Engine Optimization (SEO) |
| 1. | In SMO coding and tag are not so important; it requires visual attention to make a huge impact. | In SEO we can use header, title tag, image title, bold text, keyword for higher ranking in search engines. |
| 2. | Titles and headlines are more important in SMO for grabbing attention and getting users' clicks. | Title tag in SEO tells the search engine what a page is about. |
| 3. | In SMO, the quality of content is important for readers' attention. | In SEO, the quality of content is important to rank well. |
| 4. | SMO is an off-site optimization technique. | SEO is both an off-site and on-site optimization technique. |
| 5. | You can do SMO using 1. Micro blogging. 2. Social networking. 3. Video promotion. 4. RSS promotion. | You can do SEO using 1. Find relevant keywords. 2. Create and optimize the page. 3. Make an accessible website. 4. Build relevant links. |
| 6. | SMO is all about content. | SEO is all about site structure. |
| 7. | The analysis is important to know which type of content draws interest. | The analysis is important to know which changes have made an impact whether it is negative or positive. |
| 8. | For an engaging social media platform, the following techniques can be used-Make Content That Can Be SharedMake it simple to share contentAdding Value to CustomersRewarding Devoted Fans | For a good ranking of a website, the following techniques can be used-Keywords: preparationOptimized Copy of Good QualityMeta Title & DescriptionCreating ConnectionsWebsite that is easy to use |
| 9. | The analysis is made on the type of content that has the potential to attract attention. | Any update made must be seen to analyze its impact on the site's rating. |
| 10. | The marketing strategy is made by keeping in mind the intended audience in SMO. | The marketing for SEO is to target the search engine. |
| 11. | Facebook, Twitter, LinkedIn, and Instagram use SMO. | Google, Bing, and Yahoo use SEO. |
SEO vs SMO summary by Digital Beehive Africa
In conclusion
The internet has become an important part of people's lives, and businesses now rely on it to increase visibility, reach new customers, and boost sales. 
To do this effectively requires both search engine optimization (SEO) and social media optimization (SMO). While at first glance these two strategies may seem similar, there are some key differences between them that every business should understand in order to maximize the value of their marketing efforts. 
Get in touch with the SEO and SMO experts today and get the help your business or brand needs to grow online.